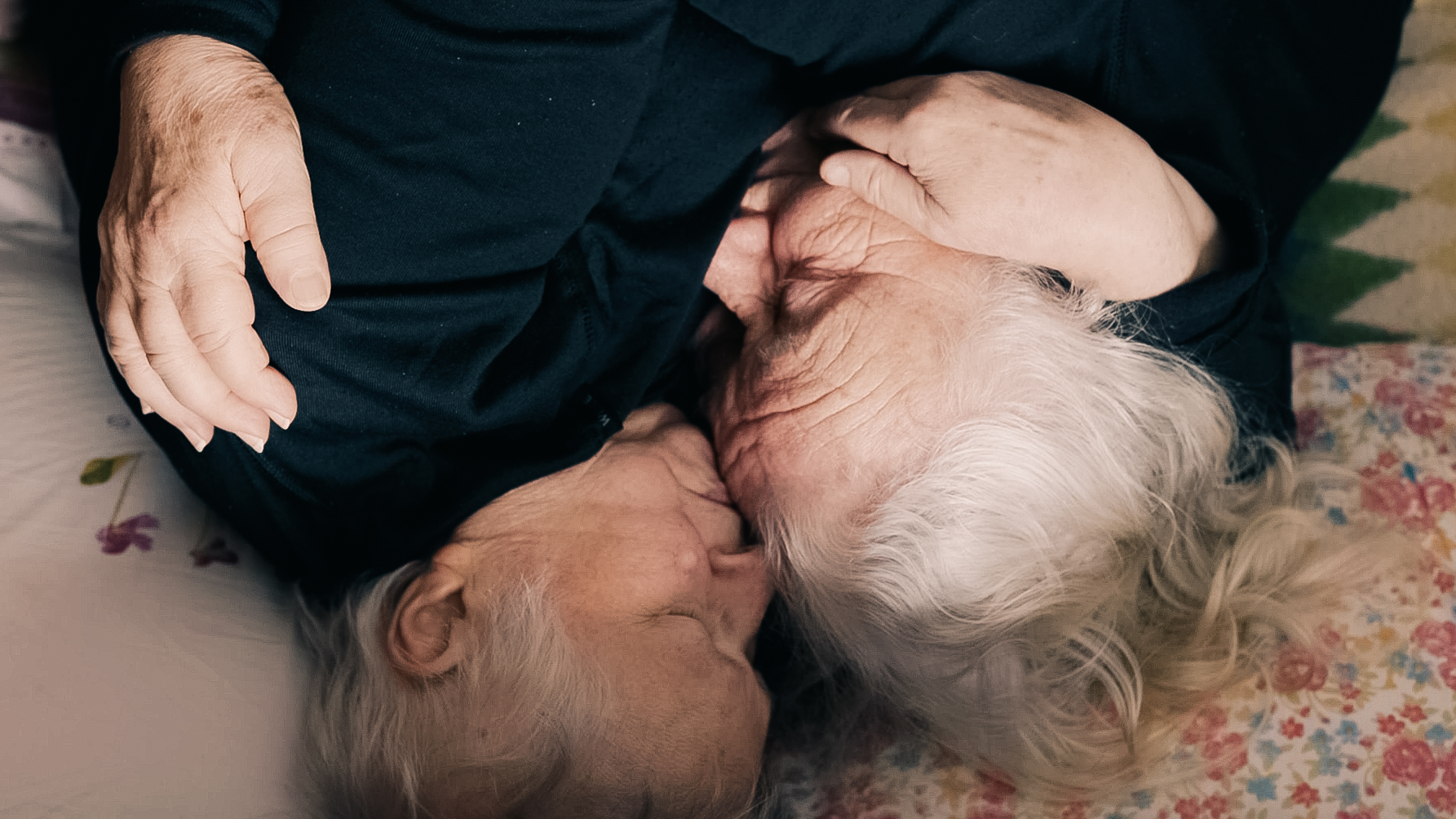 IF I DIE, IT'LL BE OF JOY
A film by Alexis Taillant
Produced by Nadège Labé
Documentary / 80 min / France / 2024
Language: French
Subtitles: English
P&A
COMING SOON
Presskit
COMING SOON
Official selections
COMING SOON
Logline
In a world that underestimates the power of the elderly, Micheline, Francis and Yves lead a group of older activists on a daring journey to revolutionize senior living, challenging stereotypes and judgments while redefining the notions of sex, love, and aging.
Synopsis
Micheline 81 years old dreams of orgasms and tells anyone who will listen that she is burning with desire. Francis 70 a seasoned activist relentlessly challenges taboos surrounding old age. Yves 68 years old feeling like a shell on a stormy sea desperately seeks love. In a world that underestimates the power of the elderly they are part of a group of activists who defy prejudices dare to reinvent sexuality love and rethink old age.
Director's note
« In 2018, as a gay man turning 43, I became acutely aware of the invisibility that plagues older members of the LGBTQI+ community. This realization prompted me to connect with Greypride, an activist organization in Paris founded by Francis Carrier, dedicated to elderly individuals. As I delved into their world, I uncovered the profound impact of an ageist society that pushes the elderly into the shadows, stripping them of visibility and desire. Through Greypride's work, not only within the LGBTQI+ community but in addressing how all older individuals are treated in Western society, I saw how the sexuality and love lives of the elderly served as a rallying point to change perceptions and challenge deep-seated taboos.
This exploration of sexuality and aging is a captivating journey, aiming to restore dignity from beginning to end, confronting an ageist and death-averse society that typically conceals aging and mortality, often resulting in misguided attempts to remain forever young. Why shouldn't old age be a time of pleasure, beauty, frivolity, creativity, and engagement, rather than merely a period of decline? It's essential to share the stories of these three older individuals who refuse to be sidelined, standing up against a society that marginalizes and infantilizes them, favoring a silver economy that extracts from dependent elderly individuals without offering the respect they deserve in return.
I firmly believe that, at every age, it is our duty to grant them profound consideration, to embrace our own aging, and work towards a more compassionate society. »
TRAILER
COMING SOON
SCREENER (WIP)