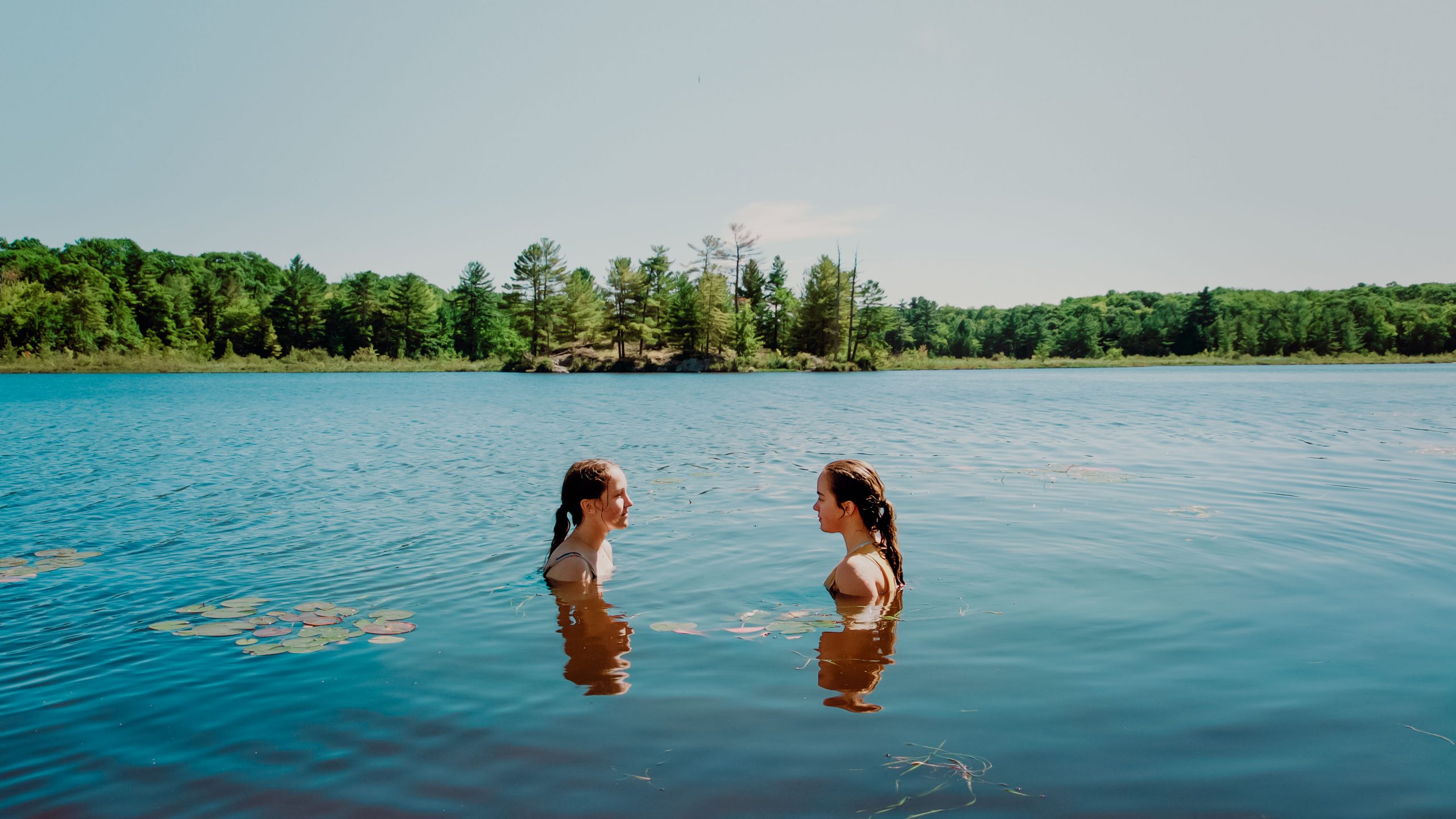 PORCUPINE LAKE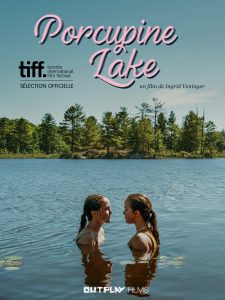 Drama / 84 min / Canada
DCP / Color
Language: English
A film by Ingrid Veninger 
Cast
Charlotte Salisbury, Lucinda Armstrong Hall, Christopher Bolton, Delphine Roussel, Hallie Switzer
Synopsis
During a hot and hazy summertime in northern Ontario, 13-year-old Bea (Charlotte Salisbury) wants a best friend more than anything else, but when she meets boisterous Kate (Lucinda Armstrong Hall), she gets more than she imagined. A story of bravery, small-town summer love, and the secret world of girls.
Official selections
Toronto International Film Festival –  WORLD PREMIERE
Busan International Film Festival
Outfest Film Festival (Los Angeles)
Alice nella città (Rome)
New Fest (New York)
Mix Brazil
Biennal 3 of Moving Image (Frankfurt)
Gijón International Film Festival
Chéries Chéris Film Festival (Paris)
Bilbao International LGBT Film and Performing Art Festival
Stockholm Feminist Film Festival
Roze Filmdagen (Amsterdam)
Melbourne Queer Film Festival
International Film Festival for Children and Young People (Malmö)
Zinentiendo LGTBIQ Film Festival (Zaragoza)
Festival du Film Romantique  de Cabourg
Mix Milano
Taiwan International Queer Film Festival
Film Festival for Children and Young Audience (Schlingel)
IMMAGINARIA International Film Festival Of Lesbians & Other Rebellious Women (Rome)
CINHOMO Muestra Internacional de Cine y Diversidad Sexual (Valladolid)
Kingston Reelout Film Festival
Whitehorse Available Light Film Festival
Vancouver Women's Film Festival
Vermont Women's Film Festival
Femcine 8 (Santiago de Chile)
Buff Youth Film Festival (Sweden)
Chick Flicks Film Festival (Wilmington)
Uruguay  International Film Festival
Wicked Queer Film Festival (Boston)
Phoenix International Film Festival
National Canada Film Day
Montclair Film Festival
Nashville Film Festival
Festival Mix Milano
…
The Director
Born in Bratislava and raised in Canada, Ingrid formed pUNK Films in 2003 with a 'nothing is impossible' manifesto. Since 2008, Ingrid has been writing, directing and producing feature films (Only, Nurse.Fighter.Boy., Modra, i am a good person/i am a bad person, The End of Time, The Animal Project, He Hated Pigeons), all of which have premiered at festivals worldwide including: TIFF, Rotterdam, Locarno, Slamdance, Whistler, Rome, OUTFest, MoMA and Karlovy Vary, garnering awards and distribution worldwide. In 2014, Ingrid initiated the pUNK FILMS FEMMES LAB to foster feature films written and directed by Canadian women, sponsored by Academy Award winner Melissa Leo. Currently, Ingrid is working on her MFA thesis film at York University. Porcupine Lake is her 6th feature as writer/director/producer.
SCREENER