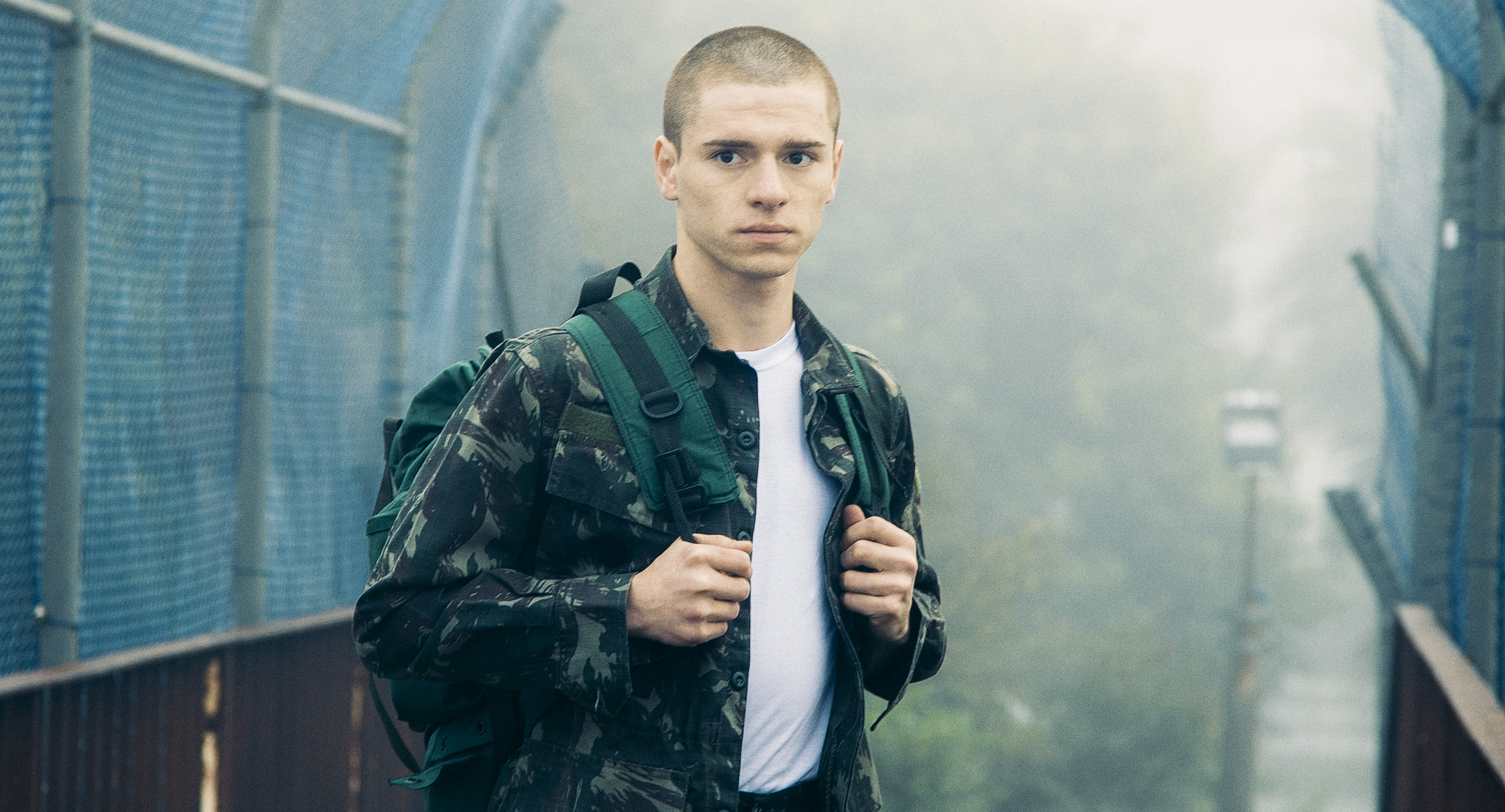 THE NEST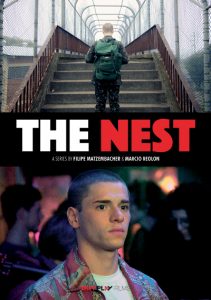 Drama / 4 episodes 26 min. /
Brazil DCP / Color /
Language : Portuguese
A Series by Filipe Matzembacher & Marcio Reolon
Cast
Nicolas Vargas (Bruno), Sophia Starosta (Stella), Lucas Riedl (Iggy), Felipe Paes (Kin), Guilherme Bassan
Synopsis
Bruno, a young military who has just run away from the army, travels to Porto Alegre in search of his brother, who he hasn't seen in years. He cannot find his brother in the city but meets his friends, learns about what was his life, and even experiments the same things his lost brother lived. He discovers a new space where he is free to be himself and explore his sexuality. Away from home, Bruno finds a new family.
Episode 1 : Beyond my backyard wall
Bruno arrives at Porto Alegre, in search of his brother. The boy meets Madam Marlene's "gang" and discovers the city with them.
Episode 2 : ain't got nothing at all
Bruno has to postpone his search for his brother for a few hours, since he and his two new friends are suddenly invited for breakfast by Leon, a nice, yet a bit weird, French old man.
Episode 3 : i wanna see the windstorm
Guided by Stella, Bruno goes to a nearby beach to discover an important part of his missing brother's past. There, he finds out that it's not a bed of roses when you are determined to be yourself.
Episode 4 : every carnival ends
It's Bruno's last Day before he returns to the army. He has doubts about going back. He's running out of time to find his brother.
The Directors
Filipe Matzembacher and Marcio Reolon had debut feature, SEASHORE (BEIRA-MAR), premiered in Berlinale Forum 2015. Their second feature film THE FADING LIGHT OF NEONBOY (GAROTO NEON) won the Hubert Bals Fund for Script and Project Development. THE NEST is their first series.
Official Selection
Outfest Los Angeles 2016- International Special Mention
Torino Gay and Lesbian Film Festival (Italy)
Telas – Festival Internacional de Televisao de Sao Paulo (Brazil)
Kaleidoscope LGBT Film Festival – Little Rock 2016 (USA)
Queer Lisboa (Portugal)
NewFest (NYC, USA)
Hong Kong LGBT Festival
Mar del Plata – Argentina
Fringe Queer Film Festival – London
Pink Life Queer Film Festival – Istanbul and Ankara (Turkey)
Göteborg Film Festival – Sweden
Mardi Gras Film Festival- Sydney
Marais Film Festival -Paris
SCREENERS
EPISODE 1
EPISODE 2
EPISODE 3
EPISODE 4