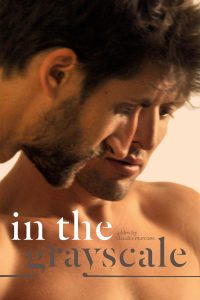 IN THE GRAYSCALE (EN LA GAMA DE LOS GRISES)
by Claudio Marcone.
Drama/98 min/Chile
DCP Color
Language : Spanish
Cast : Francisco Celhay, Emilio Edwards, Daniela Ramirez, Sergio Hernandez, Matías Torres,  Marcial Tagle.
DOWNLOAD
Producers Tantan Films and Lucho Films  (Short film « A Nice Travel » opened Director's Fortnight Cannes 2013 & feature « Vivir tu Vida » won Producer's Networks Award at Buenos Aires Lab)
Synopsis
Pain, changes and reconstruction of being during an overwhelming present. Bruno (35) is an architect with a perfect life but not so much at ease with himself.  He is married, he has a son, a nice house, a nice car…but his life is suddenly turned upside down as he meets Fer a young teacher and tourist guide helping him for an architectural project in the heart of Santiago de Chile.
Official Selection
Miami Intl. (USA) Best First Film
Frameline San Francisco (USA) Jury Award
Guadalajara Intl. (Mexico)
Outfest Los Angeles (USA)
Roze Filmdaden (NL)
San Diego Latin FF (USA)
TLVFEst Tel Aviv (Israel)
Febiofest  Prague (Czech Republic)
Transcreen FF Amsterdam (NL)
Wisconsin FF (USA)
Sicilia Queer (Italy)
Mostra Fire Barcelona (Spain)
Transatlantyk Festival Warsaw (Poland)                                                                                                                                                                                           Marais Film Festival- Paris