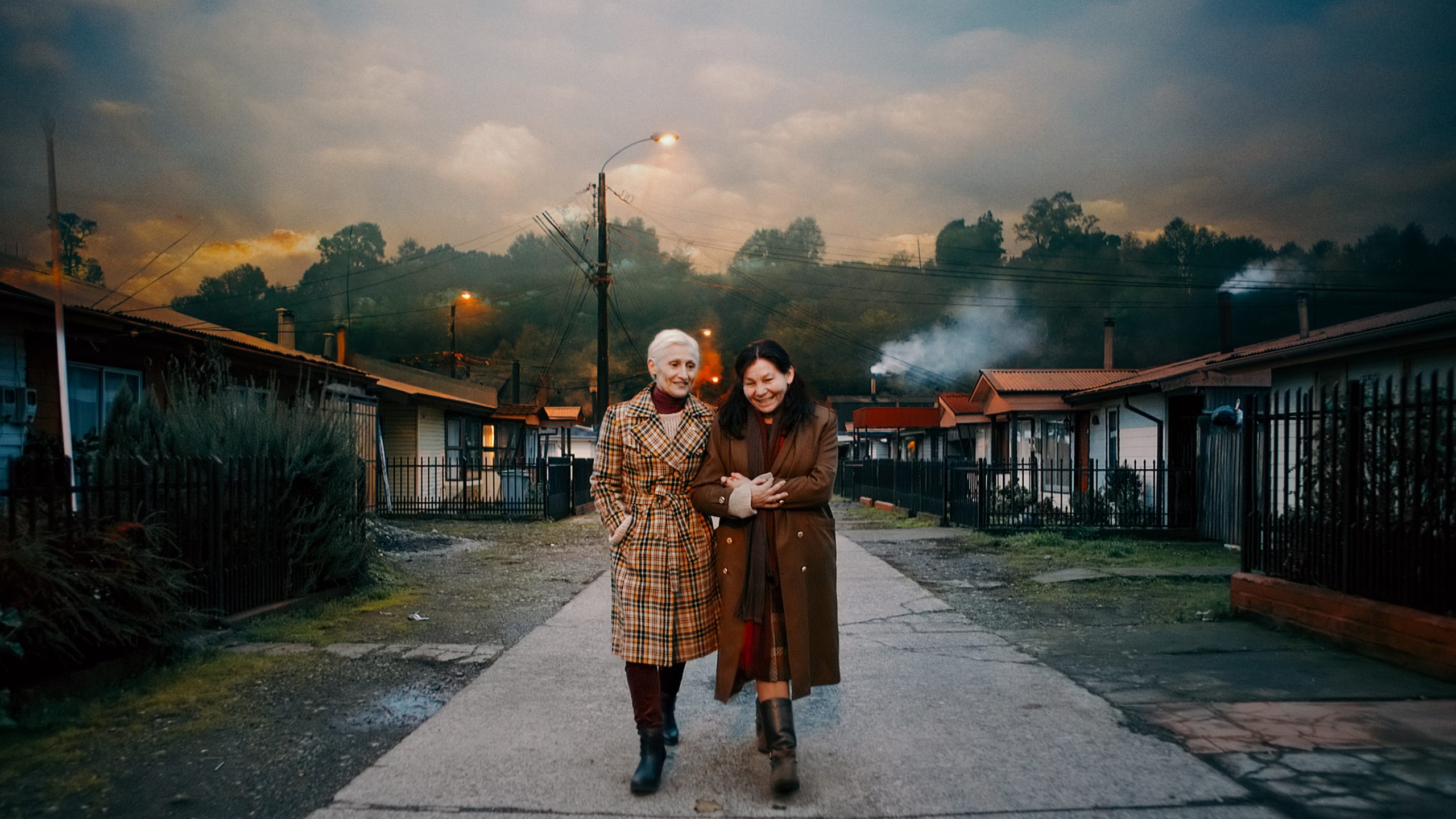 FORGOTTEN ROADS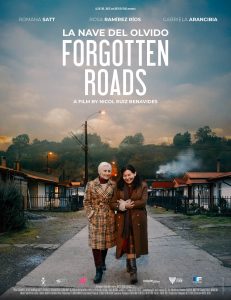 A film by Nicol Ruiz Benavides
Drama / 71 min / Chile / 2020
Language: Spanish
Subtitles : English
With
Rosa Ramírez, Romana Satt, Gabriela Arancibia, Claudia Devia, Raúl López Leyton, Cristóbal Ruiz.
Presskit
HD Stills & Poster
Official Trailer
Official Selections
Frameline (San Francisco)
Mix Milano (Milano)
New Fest (New York City)
Mix Brasil (São Paulo)
Image + Nation (Montreal) : Audience Award
Seattle Queer Ff (Seattle)
Festival De Cine Iberoamericano De Huelva (Huelva) :  Silver Columbus  – Best Director, Women In Focus Award And Camilo Freedom Award 
Pöff – Tallinn Black Nights Film Festival (Tallinn)
Fresno Reel Pride Festival (Fresno)
Festival Internacional Del Nuevo Cine Latinoamericano De La Habana (La Habana)
Mardi Gras Film Festival – Queer Screen (Sydney)
Zinegoak Film Festival (Bilbao) :  Best Film & Grand Prize
Filministes Film Festival (Montreal) : Audience And Jury Favorite Film
Roze Filmdagen Film Festival (Amsterdam) : Best Feature Film Special Mention
Outshine Lgbtq+ Film Festival (Miami)
Melbourne Queer Film Festival (Melbourne)
Elles Tournent Film Festival (Bruxelles)
Femme Revolution Film Fest (Mexico)
Cinelatino (Toulouse)
Movies That Matter (Amsterdam)
Outfest Fusion (Los Angeles)
Pink Apple Film Festival (Zurich)
Immaginaria – Festival Internazionale Del Cinema Delle Donne (Roma)
Philadelphia Latino Film Festival (Philadelphia)
Fairy Tales Film Festival (Calgary)
Kashish Mumbai International Queer Film Festval (Mumbai)
Orlando Film Festival (Bergamo)
Freiburger Lesbenfilmtage (Freiburger)
International Frauen Film Fest (Dortmund)
Lovers Film Festival (Torino)
Provincetown Film Festival (Provincetown)
Festival De Cine LGTBI de Niemeyer (Niemeyer)
GENDERBENDER (Bologna)
Zinentiendo (Zaragoza)
Florence Queer Festival (Florence)
OUT at the Movies Film Festival (Winston- Salem)
Taiwan International Queer Film Festival
Out On Film Film Festival (Atlanta)
Long Beach Queer Film Festival
Vinokino (Helsinki)
(..)
Storyline 
Claudina (70) is a repressed woman from the countryside. After the pass away of her husband, she meets Elsa (65), a married woman, who invites to Claudina to discover real love. Under the judgment of a little conservatory town in the south of Chile, obsessed with UFO sighting, she starts a tough journey to be free, that makes to Claudina brave to leave everything and to understand that freedom is individual and inalienable.
Synopsis
Claudina is a traditional woman from the countryside. After the pass away of her husband, she gets into a lonely routine. Having a difficult economic situation, Claudina has to move with her dearest grandson Cristóbal, and her daughter Alejandra, knowing that both women have a distanced relationship. Living together, Claudina meets the neighbor Elsa, an independent and married woman who sings on a hidden bar called "Porvenir"(The Future.) Claudina starts a relationship with Elsa, getting in love. Since then, she develops a journey of self-knowledge to be free, under the judgment of her daughter and friends on a religious and conservatory little town, obsessed with UFO sighting.
Director's statement
At "Forgotten Roads", I wanted to talk about personal freedom. The difficult decision to know yourself, to explore, and to learn how to leave the fear, the insecurity, and the social standards that not allow us to be what we want to be. I wanted to present this journey with a woman of 70 years old, who lives in a little town and has to be brave to leave all the social roles that she had during her life, like to be woman, mother, senior and widow.
I wanted to show the self-knowledge and the necessity to rediscover our own truth. I tried to revive the individual possibility to choose, clarifying that the age is not an impediment and that freedom is a meeting with ourselves in loneliness.
TRAILER
SCREENER