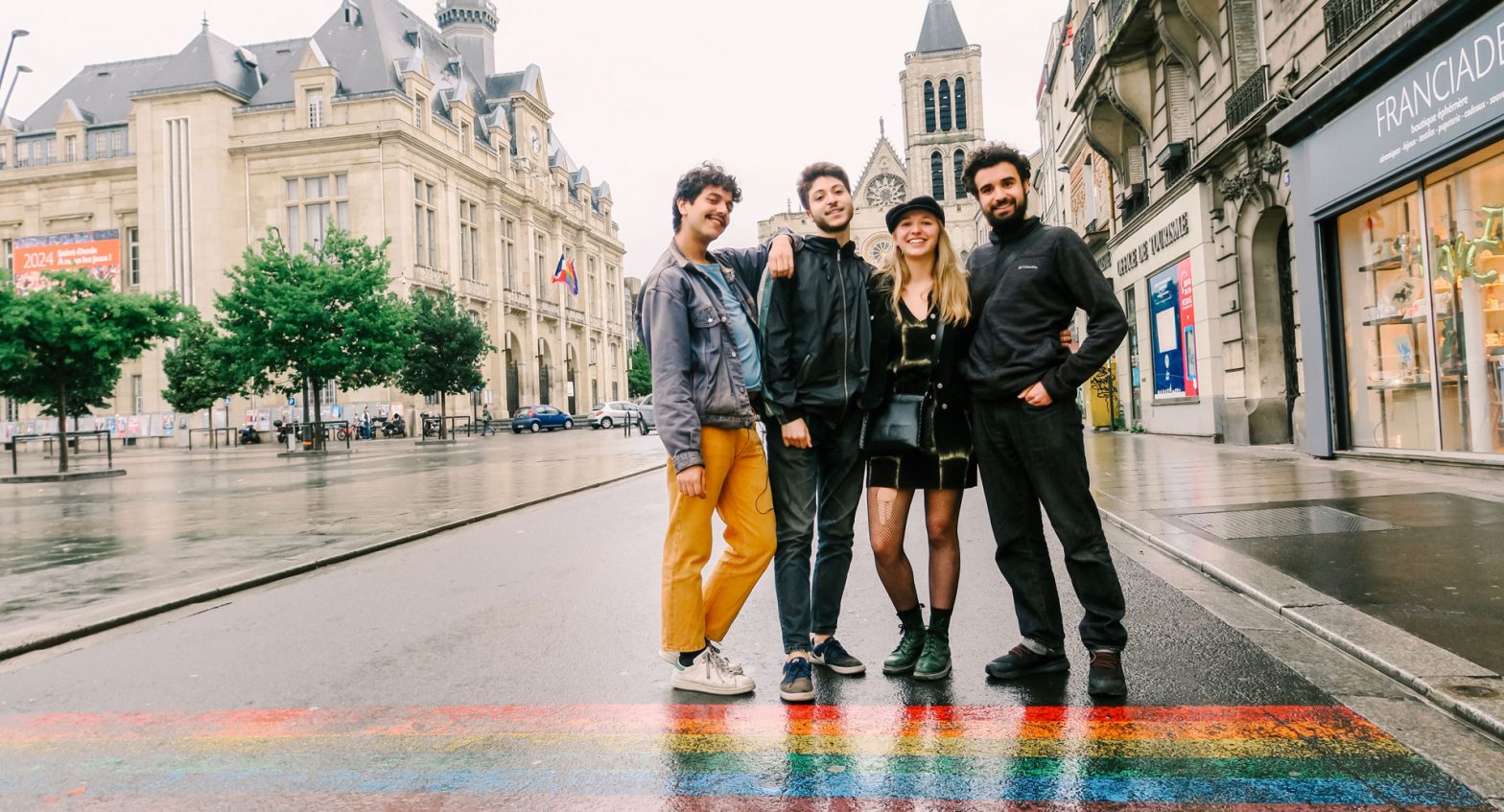 LA PREMIERE MARCHE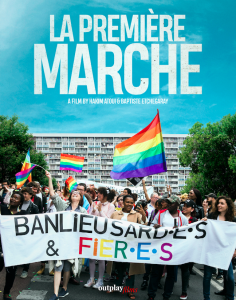 A film by Hakim Atoui & Baptiste Etchegaray
Documentary / 70 min / France / 2020
DCP / Color
Language: French
Subtitles: English
FESTIVAL PROMO MATERIALS : DOWNLOAD HERE

Cast
Youssef, Yanis, Annabelle & Luca
Press Kit
Official selections
INTERNATIONAL QUEER & MIGRANT FILM FESTIVAL (AMSTERDAM)
DOK.FEST MÜNCHEN (MUNICH)
…
Synopsis
June 2019: four students lead the first-ever Pride March in Saint-Denis, working-class suburb of Paris. 50 years after the Stonewall uprising they pave the way for LGBT struggle in a territory no one had dared to think of, raising new issues such as intersectionality.
The Directors
Hakim Atoui, 27, was born in Annaba, Algeria. His first major contact with cinema happened when he watched Tim Burton's Edward Scissorshands. After studying business and working for several film distribution companies (Studiocanal, Warner, Disney..) he started producing short films including SCRED (2017) also dealing with homosexuality in Parisian suburb. LA PREMIERE MARCHE is his first documentary.
Baptiste Etchegaray, 35, was born in Paris and studied political science and journalism. He worked as a culture-oriented reporter for France Inter (French public radio) before focusing on his main passion, cinema, which he covered for TV programs (Arte, Canal+). He published a biography of Jean-François Bizot, a prominent and unconventional French press entrepreneur, and currently hosts a weekly cinema commentary on Radio Nova. LA PREMIERE MARCHE is also his first documentary.
TRAILER
SCREENER