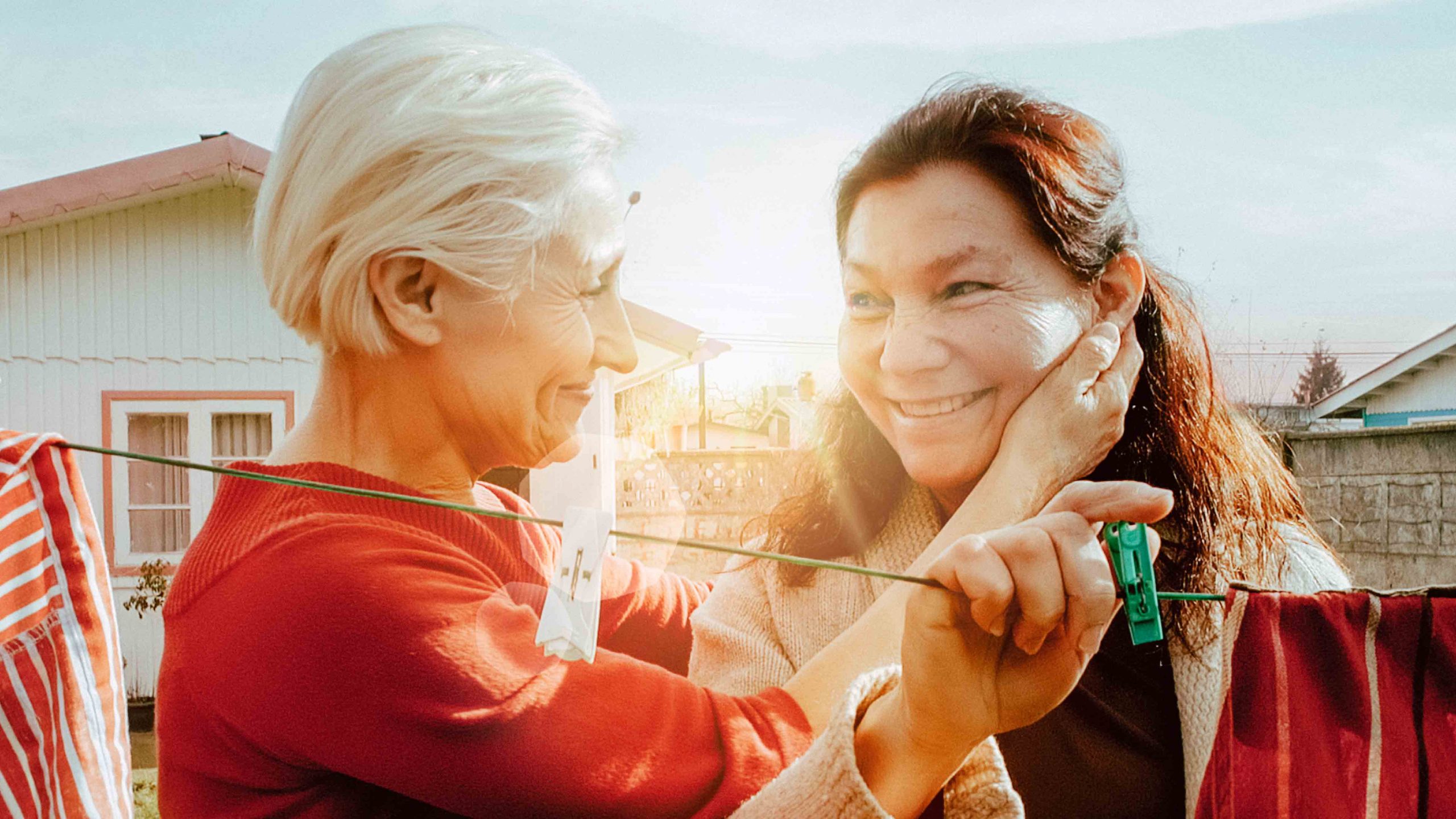 Les Sentiers de L'oubli (La nave del olvido)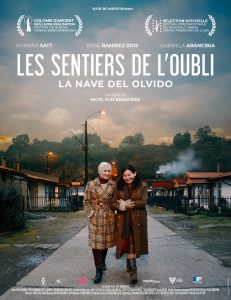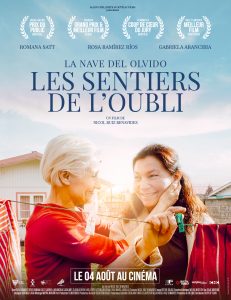 Un film de Nicol Ruiz Benavides
Drame / 71 min / Chili / 2020
Langue: Espagnol
Sous-titres : Français
Visa : 155438 
N°ISAN : 0000-0006-1880-0000-C-0000-0000-1 
Avec
Rosa Ramírez, Romana Satt, Gabriela Arancibia, Claudia Devia, Raúl López Leyton, Cristóbal Ruiz.
ELEMENTS FESTIVALS TÉLÉCHARGER ICI
ELEMENTS CINÉMAS TÉLÉCHARGER ICI
Dossier de presse
Sélection Officielle
Frameline (San Francisco)
New Fest (New York)
Mix Milano (Milan)
Mix Brasil (São Paulo)
Image + Nation (Montreal) : Prix Du Public
Seattle Queer Ff (Seattle)
Fresno Reel Pride Festival (Fresno)
Festival De Ciné Ibero Americano De Huelva (Huelva) : Colomb D'argent – Meilleure Réalisation, Prix Women In Focus Et Prix Camilo À La Liberté 
Festival Internacional De Nouveau Cinema Latino Americain De La Havane (La Havane)
Mardi Gras Film Festival – Queer Screen (Sydney)
Zinegoak Film Festival (Bilbao) : Meilleur Film & Grand Prix 
Filministes Film Festival (Montreal) : Coup De Coeur Du Jury & Public 
Roze Filmdagen Film Festival (Amsterdam) : Mention Spéciale Meilleur Film
Outshine Lgbtq+ Film Festival (Miami)
Mardi Gras Film Festival (Sydney)
Melbourne Queer Film Festival (Melbourne)
Elles Tournent Film Festival (Bruxelles)
Femme Revolution Film Fest (Mexico)
Cinelatino (Toulouse)
Movies That Matter (Amsterdam)
Outfest Fusion (Los Angeles)
Pink Apple Film Festival (Zurich)
Immaginaria – Festival Internazionale Del Cinema Delle Donne (Rome) : Meilleure œuvre de fiction
Philadelphia Latino Film Festival (Philadelphie)
Fairy Tales Film Festival (Calgary)
Kashish Mumbai International Queer Film Festval (Mumbai)
Orlando Film Festival (Bergamo)
Freiburger Lesbenfilmtage (Fribourg)
International Frauen Film Fest (Dortmund)
Lovers Film Festival (Turin) : Torino pride award
Provincetown Film Festival (Provincetown)
Festival De Cinéma LGTBI de Niemeyer (Niemeyer)
GENDERBENDER (Bologna)
Zinentiendo (Zaragoza)
Florence Queer Festival (Florence)
OUT at the Movies Film Festival (Winston- Salem) : Meilleure œuvre de fiction 2021
Taiwan International Queer Film Festival
Out On Film Film Festival (Atlanta)
Long Beach Queer Film Festival
Vinokino (Helsinki)
Queer Lisboa (Portugal) : Prix du public
Santiago Festival Internacional de Cine SANFIC (Chili) : Meilleure réalisation
Festival Internacional de Cine de Viña del Mar (Chili)
Outfest Perù (Pérou) : Meilleure interprétation 
Chéries chéris, Festival du film LGBTQ et +++ de Paris : Prix d'interprétation
Festival de Cine LGBTQI du Centro Niemeyer (Espagne) : Prix du jeune public
Synopsis
Après le décès de son mari, Claudina se retrouve dans une routine solitaire. Elle décide de quitter la campagne pour rejoindre son petit-fils Cristóban et sa fille Alejandra, avec qui la communication est compliquée. C'est ici qu'elle fait la connaissance d'Elsa, une femme indépendante et mariée qui chante dans un bar caché appelé « Porvenir » (L'avenir). Une rencontre qui va lui permettre de s'émanciper d'une vie religieuse et conservatrice.
SCREENER