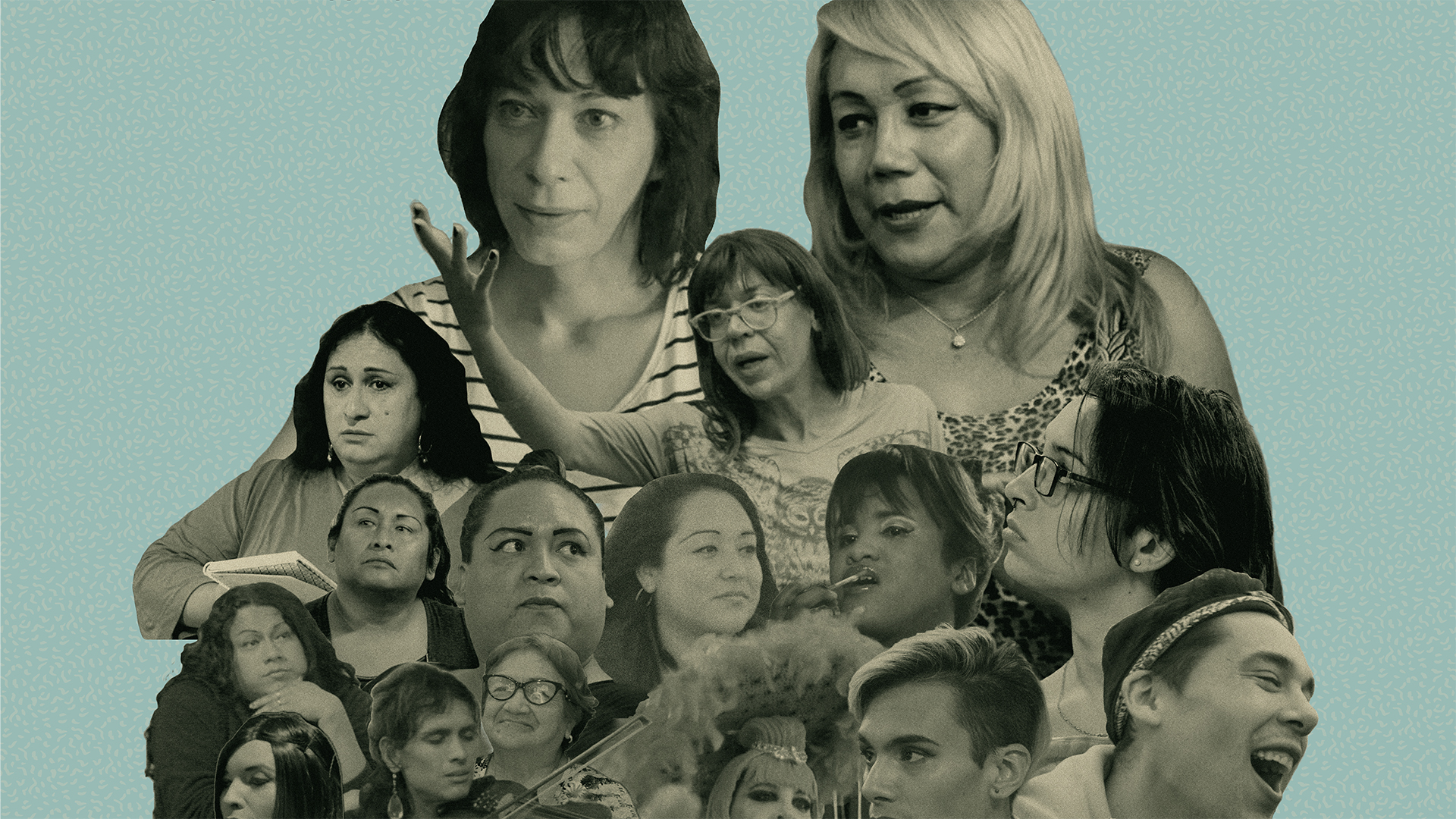 NUESTROS CUERPOS SON SUS CAMPOS DE BATALLA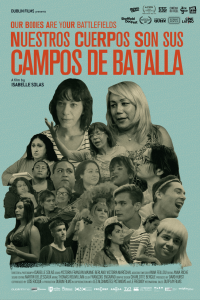 A film by Isabelle Solas
Production: Dublin Films, Les Alchimistes, Pictanovo and Le Fresnoy
Documentary / 100 min / Argentina-France / 2021
Language: Spanish
Subtitles: English, French
With
Claudia Vasquez Haro et Violeta Alegre
Festival P&A elements 
Presskit
Official selections
Festival Internacional De Cine De Guadalajara (Guadalajara, Mexico) Best Film – Premio Maguey
Festival International du Film Indépendant de Bordeaux (Bordeaux, France)
Asterisco Festival (Buenos Aires, Argentina)
Pinkscreens (Brussels, Belgium)
Chéries-Chéris (Paris, France) Grand Jury Prize
Omovies International Film Festival (Napoli, Italia)
Black Movie (Geneva, Switzerland)
Festival Des Images Aux Mots (Toulouse, France) Jury Prize
Écran Mixtes (Lyon, France)
Zinegoak  (Bilbao, Spain)
Cinéma du Réel (Paris, France)
Festival Cinélatino (Toulouse, France)
Pink Apple Film Festival (Zurich, Switzerland)
Zinentiendo (Zaragoza, Spain)
Cinémarges (Gironde, France)
Rencontre sur les Docks (Bayonne, France)
Festival In&Out (Nice, France)
Festival Confrontation (Perpignan, France)
Festival International du Film de Mons (Mons, Belgium)
Festival Plurielles (Compiègne, France)
Doc'Cevennes (Lasalle, France)
Sheffield Doc/Fest (Sheffield, England)
Muestra Internacional de Cine y Mujeres de Pamplona (Pamplona, Spain)
Queer Lisboa (Portugal) Best film – Documentary Competition
Outfest Peru Film Festival (Peru)
Espacio Queer (Argentina)  Audience Award
Luststreifen Film Festival (Switzerland)
Women Make Waves International Film Festival  (Taiwan)
Pink Life LGBTQI+ Solidarity Association QueerFest (Turkey)
Cinema Queer Stockholm (Sweden)
Bogotá International Film Festival (Colombia)
Festival de Cine por Mujeres (Spain)
Reel Affirmations Film Festival (DC, EUA)
Aks International Minorities Festival (Danemark)
Solidarity Human Rights Film Festival (Israel)
Festival Internacional de Cine de Derechos Humanos
Tenemos Que Ver (Uruguay)
Femigouin'Fest (France)
Lust Streifen Film Festival (Germany)
GOLEM FEST Pampelune – Mostra de Pamplona (Spain)
Sofia International Film Festival (Bulgaria)
Visions du Nouveau Monde (Switzerland)
Ré-elles (France)
Cinéma le Palace Bruxelles (Belgium)
Doqumenta FF (Mexico)
Festival De Cine Iberoamericano De Huelva (Spain)
Filmar en América Latina (Switzerland)
Festival Divergenti (Italy)
Slow Film Festival (UK)
…
Synopsis
In an Argentina divided between a deep conservatism and an unprecedented momentum in feminism, the film delves into the political journey and intimate lives of Claudia and Violeta. Trans women who identify as transvestites, the fight they lead with their comrades against the patriarchal violence is visceral and embodied.
Convinced of their roles at the center of an ongoing revolution that intersects with so many struggles, in defiance of the old world they redouble their energy to invent a new present, to love and stay alive.
Director's statement
We find in Violeta and Claudia all the contradictory elements that form a coherent political unity.
Violeta is a middle-class intellectual, she is influenced by the writings of Queer philosophers, and believes in the «micro politics» as Fou- cault said. Claudia, on the other hand, has built and saved herself through political struggle. She comes from Peru and fled that country to study for free in Argentina. She believes in infiltrating institutions to change them from the inside, she climbs the ladder of political power and leads in parallel a very concrete field work, in an associa- tion of defense of the rights of immigrant trans women in Argentina. I wanted to film their journeys in resonance, because they comple- ment each other. They defend the same ideas without ever being in the same place. The slightly off-center revolutionary and the deeply rooted reformist turn their backs on each other, but they fight for the same cause.
TRAILER
INTERNATIONAL SCREENER 
FRENCH SCREENER